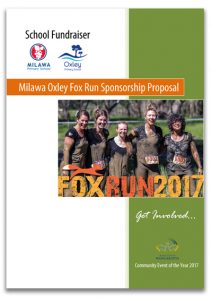 There are plenty of opportunities for sponsors, food vendors, market stallholders and volunteer groups to get involved with the 2017 Fox Run. By donating your time, cash, goods or services you can help us build a sustainable, community event that directly benefits over 170 local students from the Milawa and Oxley primary schools.
So get involved and download the 2017 Fox Run Sponsorship Proposal for more information, including application forms for food vendors and market stall holders.
If you have any questions please contact sponsors@foxrun.org.au or call Elizabeth Ellis on 0417 334 205 or speak to any of our Fox Run committee members, we'd love to hear from you!