About the Fox Run
Saturday 19th October 2019

The Milawa and Oxley Primary Schools are getting ready for their fifth annual Fox Run to be held on Saturday 19th October 2019 at the Oxley Recreation Reserve.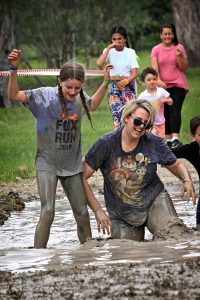 The Fox Run is a major fundraising initiative of the two schools, with last year attracting 1044 participants. Each year both primary schools work in partnership to make this event happen and raise funds for both schools. It's a day where families and friends can get outdoors and enjoy being active together.
The Fox Run will again be held at the Oxley Recreation Reserve due to the bush features that are perfectly suited to an obstacle run. Participants find themselves scrambling under cammo nets, climbing hay bales, wading through trenches, jumping wooden toblerones, climbing a shipping container and zipping down a soapy slide.
The event includes the three different run lengths to choose from 2.5km, 5km and 7.5km as well as a major raffle. Each year the longer runs are attracting more participants this year event organisers have added a second wave in the 5 km run. The 2.5 km event remains a family favourite, with whole families completing the course together.
Local businesses play an integral role in supporting the event each year and the event organisers are extremely grateful for the support.
There is plenty of action on and off the course with live entertainment a jumping castle for kids various food stalls along with foxrun merchandise available to purchase on the day.
Early Bird tickets are on sale from Thursday 1st August 2019 until Friday 20th September 2019.
NEW in 2019 is the 'Fox Den' an all access VIP exclusive marquee for the winner of the 'largest team'.
PLUS there will  be a longest slide competition. Last year people slid well past the end of the slide so this year we are going longer and their will be exclusive bragging rights to whomever slides the furthest.
Milawa & Oxley Primary Schools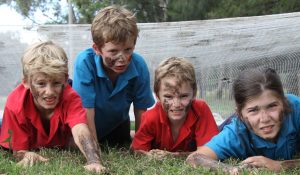 Milawa and Oxley Primary Schools are located in the Milawa Gourmet Region. The schools have a combined population of approximately 170 students.
The purpose of this event is to raise funds for the benefit of the students at Milawa and Oxley Primary Schools. This collaboration provides a unique opportunity for the schools to work together and create an event that aligns with the health and well-being focus of the schools.
Key Objectives
To raise funds for Milawa & Oxley Primary Schools
Encourage a stronger social connection with the Milawa and Oxley communities.
Provide school students with an opportunity for family fun and healthy outdoor activity.
Vision
To implement a family event that aligns with Milawa and Oxley Primary school's focus on health and well-being, and to continue building a strong connection with the broader community of Milawa and Oxley.